There are many factories in United Arab Emirates and the most of them are located in Industrial area of Ras Al Khaimah (RAK) and some of them are located in Dubai, Jebel Ali and Sharjah. We can design and build any electronic smart board for production lines.
Why you order automation
There are many systems and devices in production lines in your factories. usually they are built on common needs of production but any manager thinks uniquely and he would like to manage producing as he think it is the best method. so that a manager has two options to select
Order new production line as he want (A customized production line)

This has big charges and expanses

Order an electronic board for make that special job with an Micro processor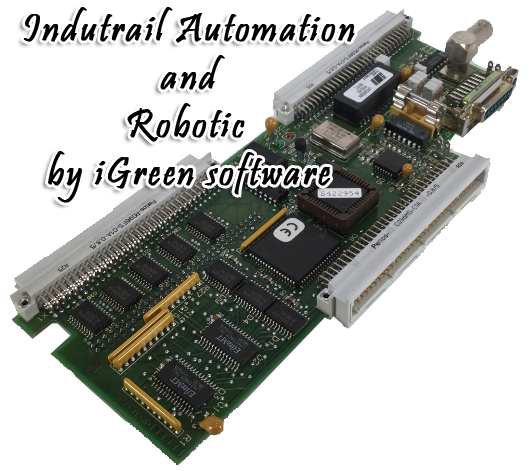 What is Microprocessor
A microprocessor is a programmable smart IC with memory that we could program it as it should work. for example I can program a micro-processor to turn on a switch when temperature of a liquid reach 70 degree. of turn-off a solenoid valve when level of water reach to a edge of a tank.
Step of Automation project in Dubai
To finish a automation project for a factories of build a smart system with Micro-processors, Relays, Valves, Sensors, and … I will follow up steps as below:
Request exactly what you need for product lines or factories. (This is very important to understand your need and result )
Analyze and design an initial system with all devices and sensors on paper
Consultant with business owner and get initial confirm to be sure that I understand the devices and automation that I should build.
Design the board with all electronic parts and programming MCU (Central Processor) and ready it to test
Test the device with a small model of Factory system
Consultant with business owner and get confirm of it
Create and build final electronic board and assemble it in good condition
Install it on your factory and Test it as final step
Designing ECU and TCM
If you have heavy construction machines as Komatsu, Caterpillar, Hyundai, Tadano with ZF transmissions, we can help you recover and run them, if you could not find their ECU or TCM. I can design Electronic control modules as you want. I have ready to use designed ECU for ZF transmission models: 4WG-130, 4WG-160, 4WG-190, 4WG-210, 4WG-310, and 4WG-180, 4WG-200
Also any ECU could be redesigned or repaired if you need. please contact me by whatsapp number in contact us page