Report of sale profit / loss is one the most requested report by every business management. It helps manager to compare profit vs expenses to manage business. By check this report, any director manager could protect his business from un-wanted insolvency.
Profit Report by iGreen Accounting
To get this type of report, in Dashboard (home screen) of iGreen, you see a button as below:
In Advanced dashboard, click on [INVOICE PROFITS]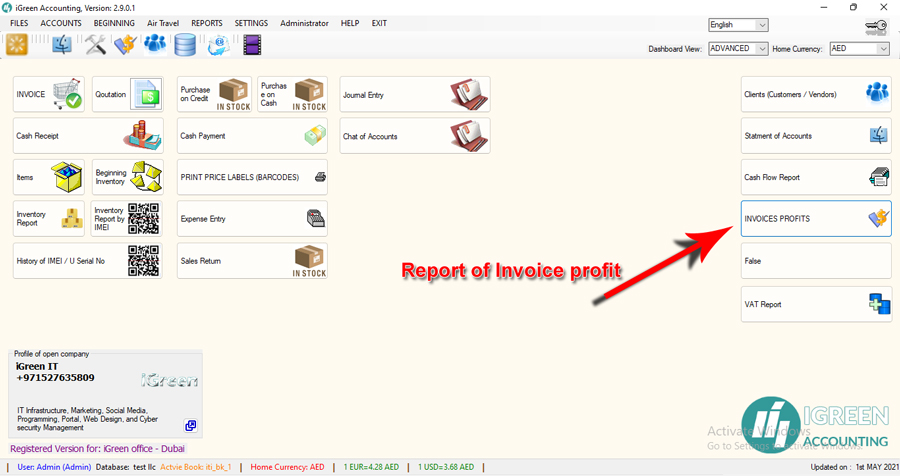 After click on this button, form of invoice profits will be show as below:
in this form, you can click on magnifier icon and see details of invoice in footer section of this form. also you can have look of gragh on selected date and compare to find the most profit day in table of days.