iGreen Accounting 2.1.0.0
In this version of iGreen accounting software you will see optimization on account statement and image zoom in item list.
Operating System: Windows (All Version )
Business Fields : Shop Management, Stock control, Retail Store, Whole Stores, Discount centers, Mobile shops, Cloths Shops
Network: Online, Local server and Cloud Server
Export Reports: PDF, Excel and MS Office Word
Currency: Multi Currencies
Chart of Accounts: Unlimited Levels (3 Levels initial)
Where to use
iGreen accounting has an easy invoicing system and a user friendly profit report, so that you can use it in your shop without any extra knowledge of accounting. with zoom feature, you can control details of item in sales time. you can use full details photo for each items in stock management. Also easy export of any report to format of excel, MS word, and pdf is possible in iGreen accounting.
EASY AND SMART ACCOUNTING SOFTWARE FOR INVOICING IN DUBAI
A very easy accounting software for record invoices of your business and stock management
Support and Warranty
Programming team of iGreen will be ready to solve problems of users at all times and any hours. If you have any problem or you need help of iGreen accounting software, please send us a message
Support in Dubai
If your business or shop has been located in Dubai, so that we can support you from installation to end of fiscal year in person. Please call us, then we will come and install iGreen accounting on your PC to show you a trial version of iGreen.
Installation for learning purpose, student and home users is not available, it is only will be done in shops, and companies. To request for an installation of iGreen accounting, please send your location by whatsapp to +97155145209
Updates (Next Versions)
Usually, next versions of iGreen accounting will be ready to download at start of each week (Monday). Before installing update files, please close iGreen accounting program and then run file of update.
WHERE TO USE IGREEN ACCOUNTING
iGreen could be used in all types of businesses in Dubai like
SHOPS
A suitable software for issue invoices very easy by cash register and barcode scanner
PHARMACIES
A high speed program to control stock inventory of items in your pharmacy and find it between thousands of other items
ACCOUNTS DEPARTMENTS
iGreen accounting with advanced chart of accounts,  unlimited levels and a modern tree-view has a best experiences for accountants and double entry operations
Recording any digit in your business!
Record and analyse all cash transactions and invoices from purchase to profits and end of year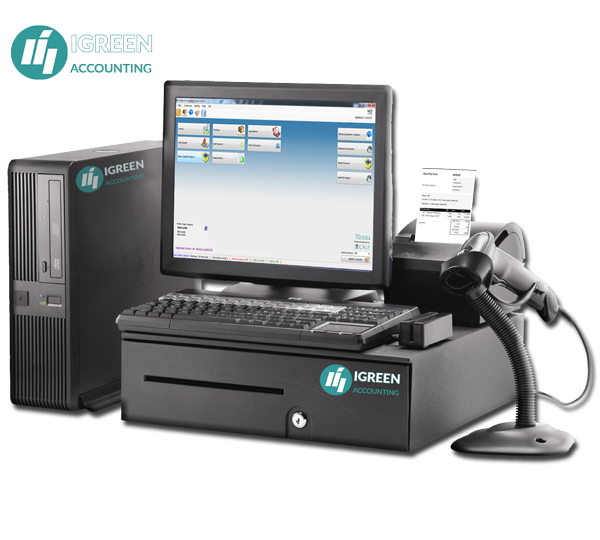 Cash register + iGreen
NEW FROM THE BLOG...
The latest articles about how to use iGreen accounting in your shops, and businesses in Dubai