Welcome to official site of iGreen accounting software. A website to get the latest version, and user manual of it. Also to sum up posts about the best tips to use iGreen for your small business. This accounting software has been designed for shops and companies that are located in United Arab Emirates in addition with VAT rules of Dubai economic organization in smart invoices. iGreen accounting could be used for shops that sells mobiles and smart phones, Shoes, gifts, jewelry, tools, home appliances, cars tires, toys, and any shops that need easy invoicing.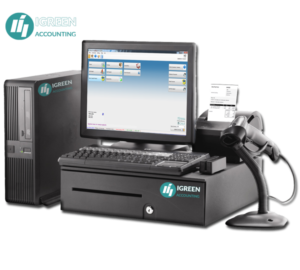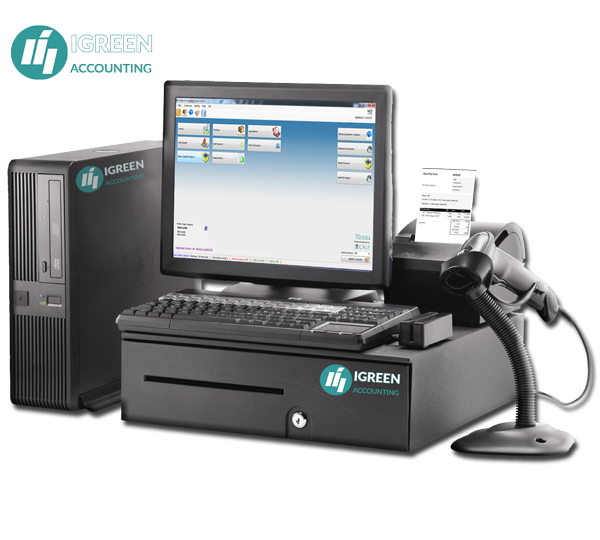 What's New in iGreen version 2.5 :
Special focus on mobile shops and travel agencies in Dubai.
Currencies list.
Administrator account.
Direct barcode scanning in smart invoice and purchase entry.
Ticket issue, Visa entry and passengers management for travel agencies.
SMART & EASY ACCOUNTING
For Dubai, Abu Dhabi, Al Ain, Jebel Ali, Sharjah, and Ras Al Khaimah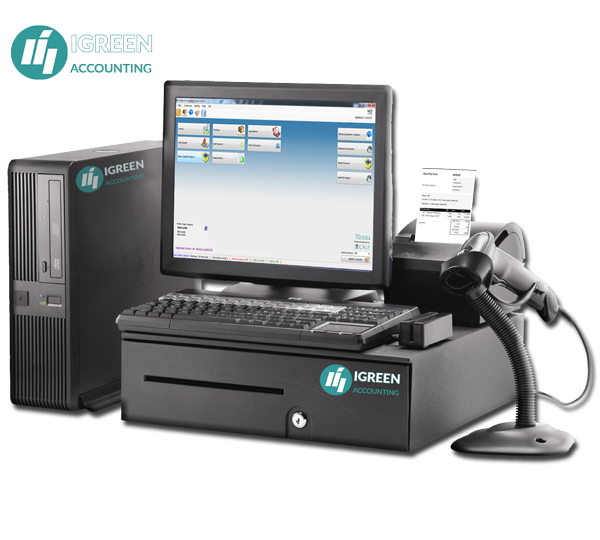 iGreen software + P.O.S
iGreen, one software for all your accounting needs and a great user-friendly application that helps you manage sales and invoice printing of shops in Dubai and Abu Dhabi. An easy to use software with top reports and statements of inventory and accounts
A SOFTWARE FOR RIGHT DECISIONS
There are many on-the-go financial reports in iGreen accounting software for business decisions. it has been designed for stores and shops in Dubai and all cities of United Arab Emirates with focus on invoicing with barcode scanner and also with general accounting modules for accounts department.
It is a right decision to use iGreen accounting software with smart invoicing and the most wanted reports like sales profit, stock inventory, salespersons commissions, AP, AR and cash flow statement is suitable for shops in Dubai and all other cities of United Arab Emirates. We are ready to install and make it ready to use in all cities of UAE for free. please contact us.
LIMITED LIABILITY
Please keep it in your mind that using iGreen accounting software will not create any responsibility for us about hardware problems. so that please check hardware of computers and PCs in your company frequently to prevent your business data from any loss and problem.
ACCOUNTING FEATURES
iGreen is 100% compliant with UAE VAT rules. It could print your TRN number (Your Tax Number) for economic department of Dubai. VAT in UAE is 5% from gross amount of sales. In setting form inside iGreen, you should enter VAT number and then it appears in print of invoices automatic, Read more: VAT Reports in iGreen
Barcode labels with sales price and secret purchase price will be generated easily by one click only to print on A4 label papers or barcode label printers like Honeywell. more information: How to use imei barcode for invoicing
To protecting your accounting data from un-authorized access, data server of iGreen has been located in separated path with a 4 layered accesses and passwords by the latest technology of data processing. engine of SQL server is active inside of iGreen software to have high speed with the best security.
By use unique pricing system of items ( UPSI ) in iGreen software for your business in United Arab Emirates, every item will be traced by purchase price and sales price exclusively and it will cause to calculate sales profit without any mistake or margin, better than FIFO, LIFO and average profit systems.
More information: Report of invoices profit by UPSI
The most wanted reports and important statements have been featured with chart view to help you imagination of your business better of before. by a single look at profit and report to recognize which days or months were the best of sales
There are a big area of data pool to put as many as company that you want to create in iGreen accounting installation. so that you can create unlimited companies in iGreen software without limited area
Read more: How to create company in iGreen
SCREENSHOTS
Screenshots of iGreen accounting
DOWNLOAD
Version: 2.4.1.0
HOW TO USE
User manual of iGreen accounting