iGreen is accounting software for desktop PC and laptops with Windows operating systems. It could be used for shops and discount centers for smartphones, mobile devices, shoes, clothes, gifts, jewelry, tools, home appliances, cars tires, toys, and any other goods. iGreen has easy billing software for invoicing by the barcode scanner or manually, cash and credit purchase entry, instant receipt print, and quick reports.
ACCOUNTING SOFTWARE in UAE
On this website, you can find the latest version and updates of iGreen software, and a place also to sum up posts about the best methods to use iGreen for voucher entry, Invoicing, stock management, and financial reports like profit and loss and vat.
What's new in Version 3.1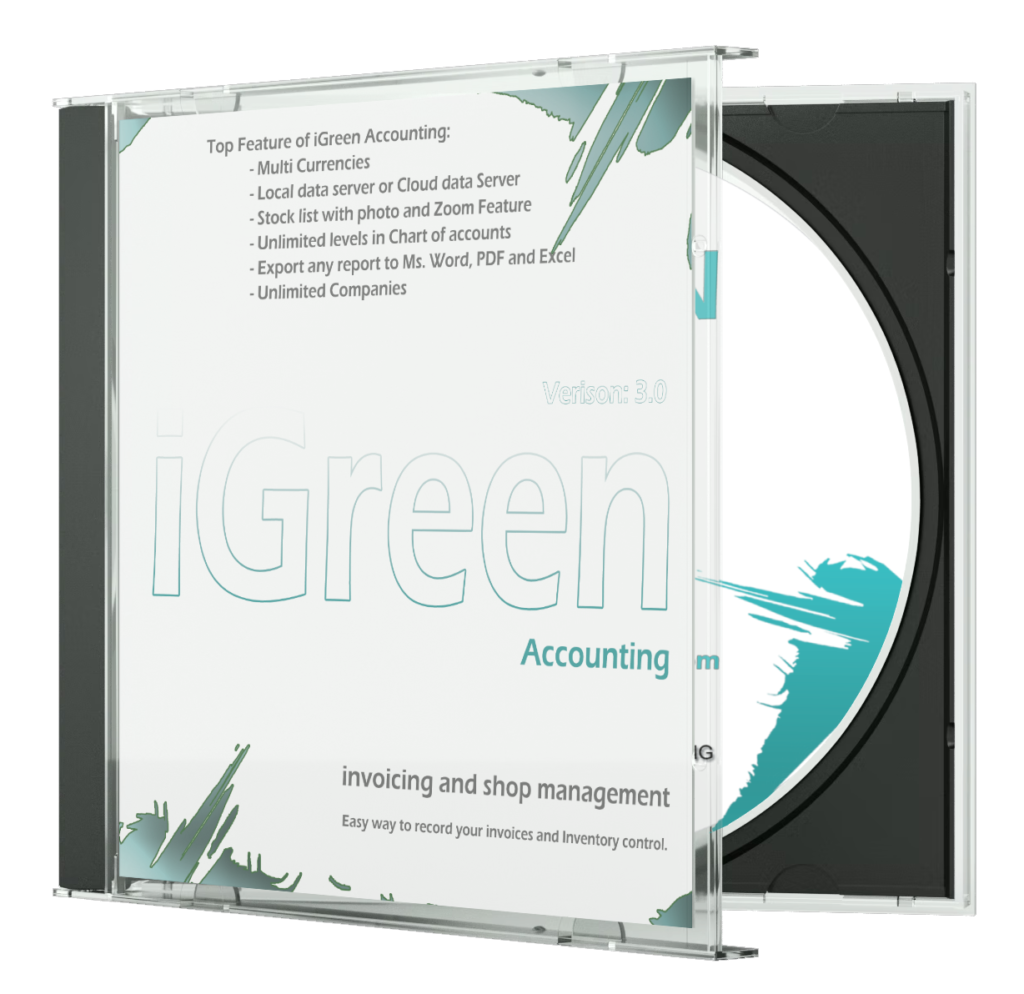 What's new in version 3.1
At a glance, version 3.1 has a new module as a booking module for hotels and hostels. The VAT module has been adjusted specially for VAT rules of Dubai economic organization in smart invoices but you can set up vat rules to use iGreen also in countries such as the USA, Canada, UK, Australia, India, and more,…
iGreen has been designed with a special focus on invoicing with a barcode scanner to make it very easy and intelligent for stores and shops to issue invoices and bills very fast.
iGreen software features
Unlimited levels in Chart of accounts, Multi currencies, Exchange statements in other currencies, Cloud data server, Export all reports to PDF, Excel, and Microsoft-office, Automatic backup and restore data, Multi companies, Photo of items for invoicing, Instant profit of sales report, Graph reports of profits, Sales VAT report, Tree-view of chart of accounts, Booking of guests for hostels and hotels, and more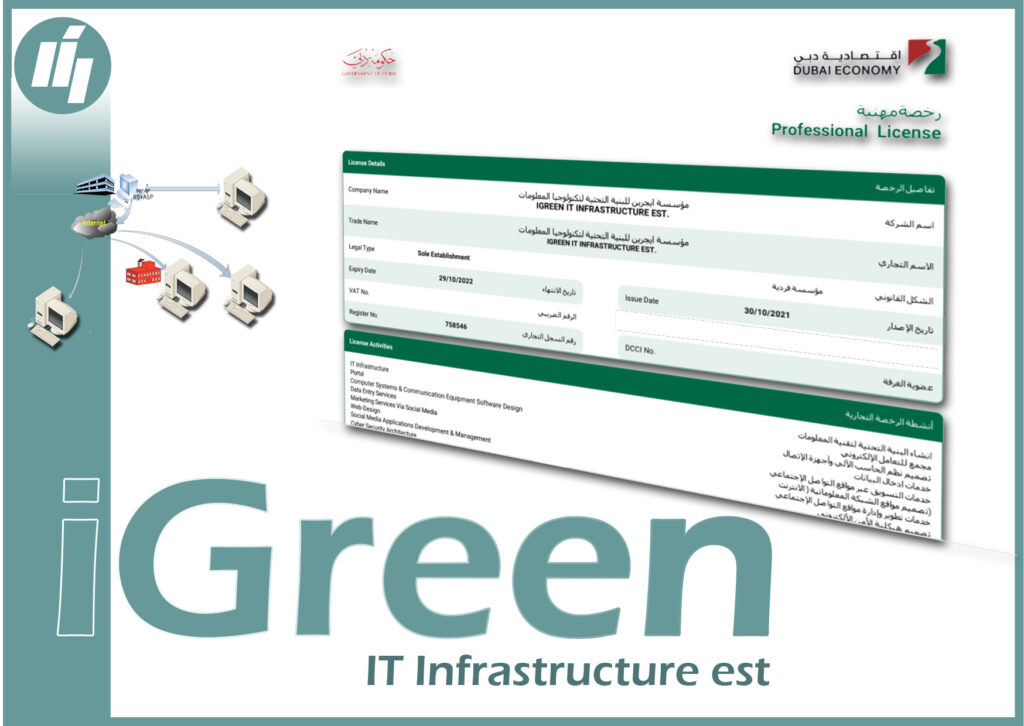 A Product by iGreen IT Infrastructure
iGreen IT Infrastructure company supports iGreen accounting software for businesses and shops that are located in Dubai, Abu Dhabi, Sharjah, Al Ain, Ras Al Khaimah and Jebel Ali in the best way as Walk-in or online desktop software and hubs quickly. Also free consultation of software and custom design is other offer to our customers in GCC.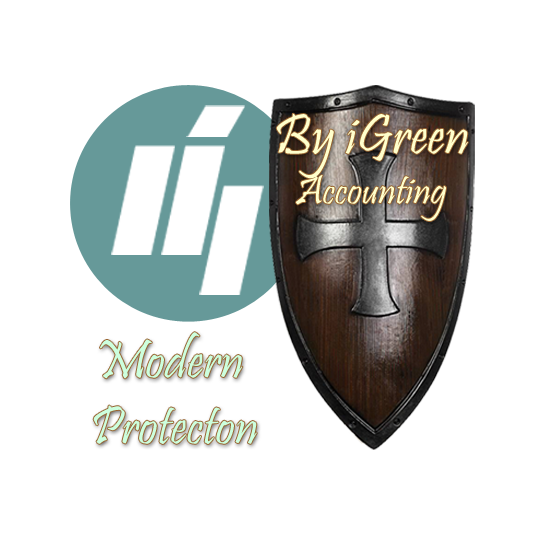 Accounts and Inventory Software
iGreen could be used as modern accounts and inventory software for small businesses in the United Arab Emirates, Dubai, and other GCC countries. however, there are many on-the-go financial reports in it for business decisions such as Profits and loss of sales, stock & inventory, Payable Accounts (AP), Receivable Accounts (AR), Commissions of Salespersons, Payable VAT, Cash flow report, and IMEI tracking (For mobile stores)
Software Installation
To install the trial version of iGreen accounting software, no need to signup or any pre-payment. It comes with more than 30 vouchers and invoice entries to try it without hassle. So that you can check real reports of iGreen such as VAT, Cash flow, Accounts statement, Salesperson commission, Stock inventory, and other sections in your desired time. If you know, how to install the .Net platform and Data server and .. so, please click on the below button to download the installation file of iGreen accounting software and install it, and get started instantly.
If you are a registered user, please download the latest version of iGreen software from the below link:
Why iGreen accounting software
SIMPLE, SECURE & SAFE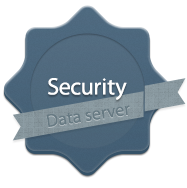 HIGH END SECURITY
To protect your accounting data from unauthorized access, the data server of iGreen has been located in a separate path with 4 layered accesses and passwords by the latest technology of data processing. the engine of the SQL server is active inside of iGreen software to have a high speed with the best security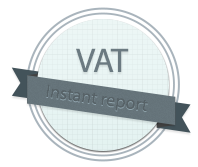 VAT COMPLIANT
iGreen is 100% compliant with UAE VAT rules. It prints your TRN number (Your Tax Number in the United Arab Emirates) for the economic department of Dubai. VAT in UAE is 5% of sales gross amount. In the setting form inside iGreen software, you should enter and save the VAT number, and then it appears in prints of invoices automatically.
To Read more: VAT Reports in iGreen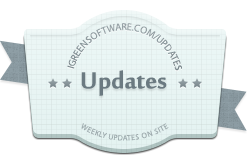 WEEKLY UPDATES
The programming team of iGreen accounting software is working on it daily to add more tools, optimize the speed of modules and improve problems of reports bugs by users. The latest version of iGreen accounting is version: 3.2
To check the latest version of updates: The latest updates: The latest updates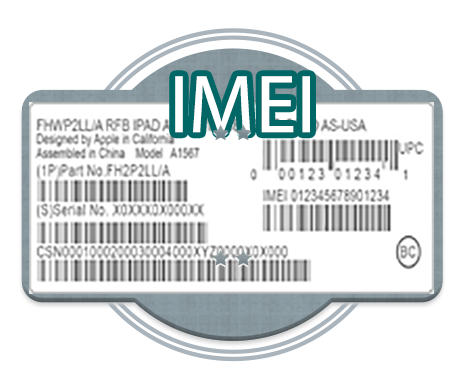 IMEI INVOICING
It has been designed with a special focus on invoicing with a barcode scanner to make it very easy and intelligent for stores and shops to issue invoices and bills very fast.
To Read More: IMEI Invoicing for mobile stores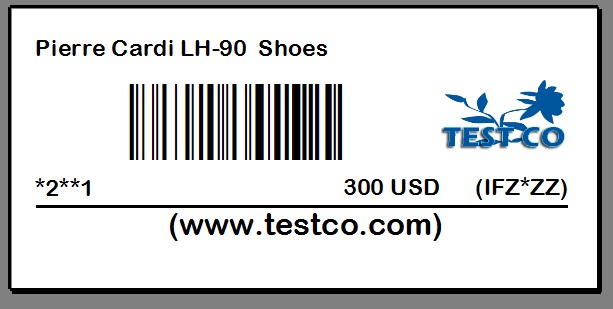 UPSI
By using a unique pricing system of items ( UPSI ) in iGreen software for your business in the United Arab Emirates, every item will be traced by purchase price and sales price exclusively and it will cause to calculate sales profit without any mistake or margin, better than FIFO, LIFO, and average profit systems.
GRAPHIC
There are many types of report in visual format of graphs . so you can trace and consider it like on map
To Read More: Graphs report in iGreen
QUICK SUPPORTS & CONSULTATION
Installation of iGreen will be on-time by an online remote connection so that you will use it less than one day after registering it. and support of it is as fast as one day. Barcode labels with sales price and encrypted digit of the purchase price will be generated easily by one click to print on A4 label papers or barcode label printers like Honeywell. To read more: How to use imei barcode for invoicing
if Your business or shop has been located in Dubai, Abu Dhabi, Sharjah, Ras Al Khaimah, or Jebel Ali, we recommend you request free installation and consultation. We will schedule a meeting time in your business location to install iGreen accounting software and present it in front of your eye. Also, we enter some invoices, and purchases and show your how to get sales and profit reports.
Limited Liability of accounting software
Using iGreen accounting software will not create any responsibility in UAE for iGreen IT Infrastructure est for hardware problems. so, please check the hardware of computers frequently to prevent your business data from problems. Strongly we recommend using a USB flash memory for regular backup of data by the iGreen automatic backup module.
Request for installation
Are you too much busy? no problem, we will install iGreen software on a selected PC or laptop in your office or company anywhere, so that will be a turning on PC and start using accounting software and try it without any charge or payment. Also we have free consultation meeting and presentation of our accounting software to make sure you handle it perfectly without stress