Generally a good accounting program will be recognized by its forms of sales entry. in invoice entry form of iGreen accounting, you will see selection of currency, salesperson, delivery address of customer, tax, extra and discount.
double entry (standard accounting voucher) will be posted by program automatically and you don't need to known about rules of accounting vouchers.
after post invoice, amount in items will be reduced from inventory and customer will be debited equal to total net to pay of invoice
It is possible you change currency of invoice in account statement of customer later. conversion rate will be calculated based on the rates that you will adjusted in currency management form.
Print of invoice
Default size of print is for thermal printers like Bixolon of Samsung or T70 Delta but you can use any model of any printer for printing. support team of iGreen will adjust margin of print if you have any suggestion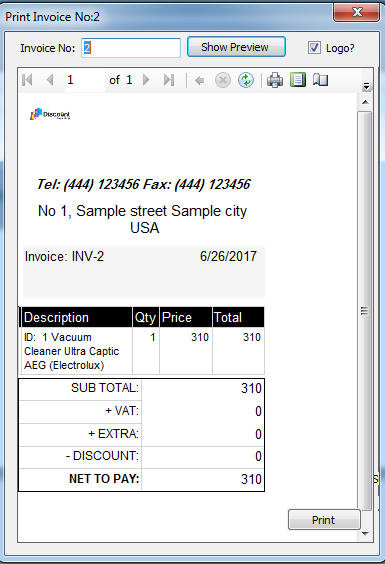 Invoice entry and print of it are very important for any accounting software and we check it in every version of iGreen accounting.
Export of Invoice
in iGreen accounting you can export invoice to formats like PDF, Excel and MS Word office very easy. it is enough to click on export icon in printing window and select the format that you need