in iGreen accounting you can print report of sales VAT  very very easy. this report is very clear and easy to understand.
This report will be calculated and prepared regard to TAX percent that you adjusted in setting as example of below image:


How to access VAT report
in home screen of iGreen accounting, in right corner you will see a button like:

Please click on it and then form of VAT report will be shown, as below: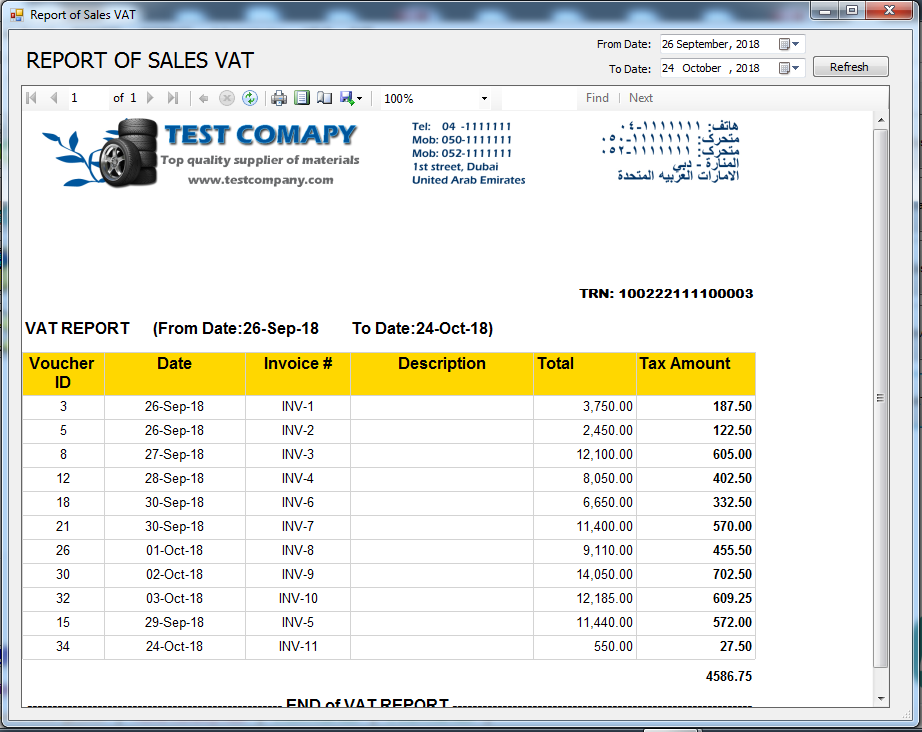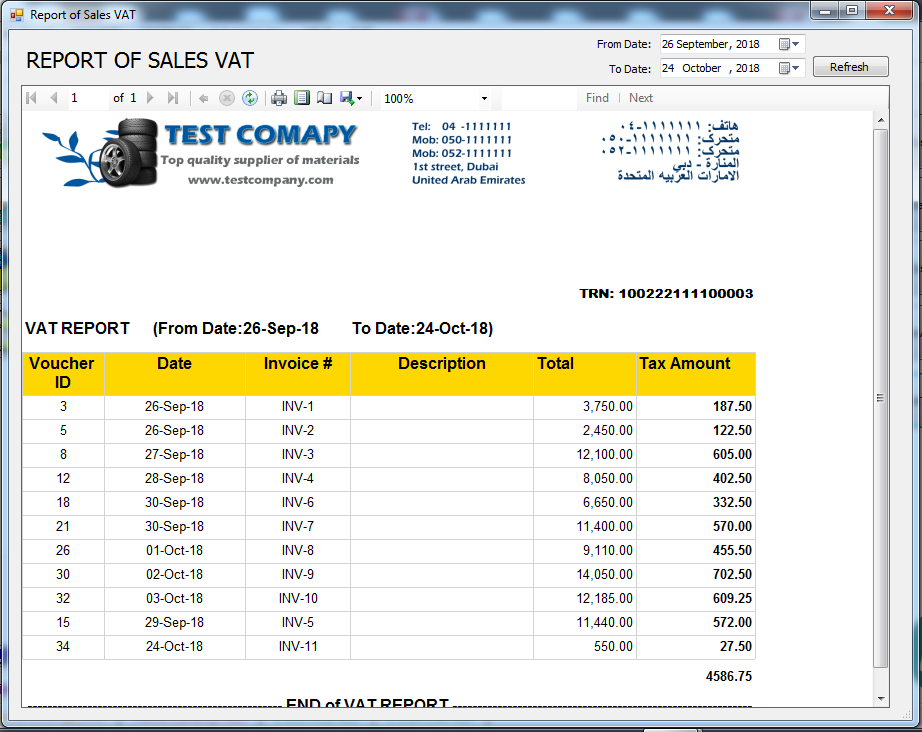 As you see in this report, all sales invoices has been shown and in the last column Tax amount of sales amount has been calculated regard to VAT percent of setting.
You can also select date ranges of invoices from date to date by selecting date from upper date combo button in top of form.
for example we selected from 01 OCT to 24 OCT as below:

Result will be as below: