Any shoes shop need to control inventory of store daily. because some of brand has expensive prices more than 5000$, So that even loss only one pair of shoes will effect bad result in report of business!.
An inventory software should automatically count incoming items of purchases and reduces inventory by sales invoices. It should be more automated and less by hand. So a barcode scanner is the best device to do it by scanning barcode labels of shoes boxes.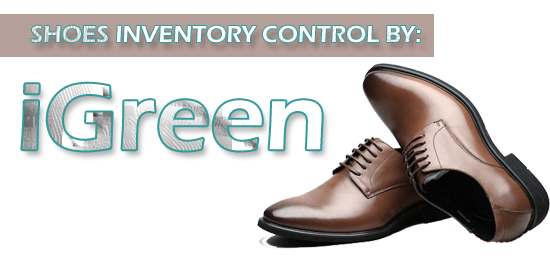 You can use factory barcode on shoes boxes or print your selected barcode label by iGreen accounting. It good to pay attention to paper size for barcode printing. You should use 3 column label papers. for printer you can use special barcode printer like Honeywell barcode printer or use regular laser A4 printer.
If you use A4 printer, please buy A4 barcode paper. but for Honeywell barcode printer you should use rolled barcode papers.
If you would like to print barcode label by iGreen accounting for boxes of shoes, Please click: