In any software, protection data from losses and un-wanted deletion is important and in business software as accounting software it has the most importance. one of the best way to keep data safe is regular backup as daily or weekly regard to business owner decision. so that, we designed a good user-friendly data backup system in iGreen accounting software. user of iGreen can easily backup or restore data by only one click.
How to Backup Data
To create a backup from accounting data in iGreen software, in top menu of software, please click on [FILE / Backup data].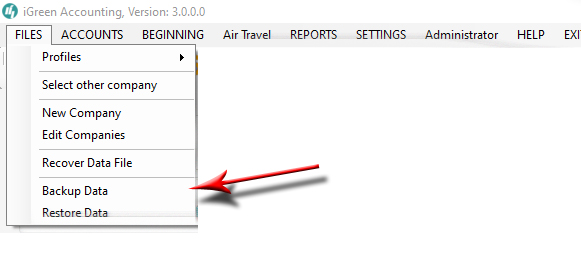 then you will see a form as below:
As you see in this form, you only should select path in your computer to create file of backup. for example here we select drive E:
then, you see name of backup file selected automatically by iGreen regard to active company and time of backup.